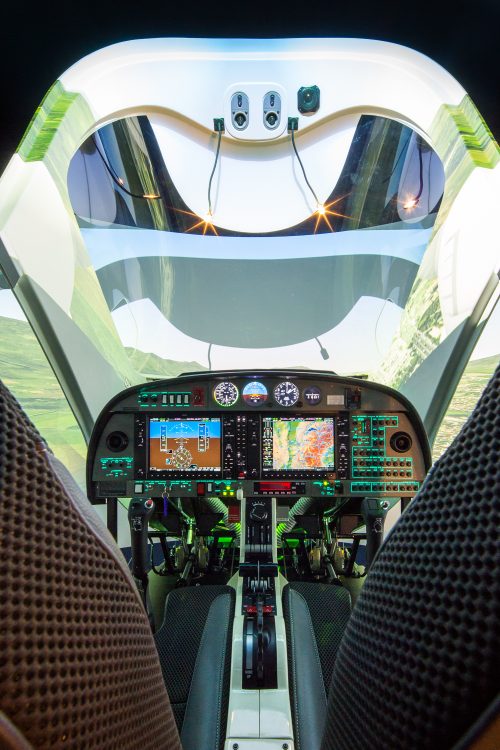 Alsim recently announced the sale of an ALSIM AL42 FNPTII to Svensk Pilotutbildning (SPU) the biggest independent ab initio school of Sweden, based in Göteborg.
Svensk Pilotutbildning was the Diamond Aircraft launch customer in Scandinavia 2003. Svensk Pilotutbildning is operating DA40s for VFR training and DA42s for IFR training. When upgrading the simulator fleet for aircraft IFR training, it was crucial to find a simulator that was an exact replica of the DA42 cockpit to give the students a friction free transition between simulator and aircraft environment.
Mr Torbjörn Winsell, Svensk Pilotutbildning Manager Director, explains why they choose Alsim: "Our simulator evaluation team choose Alsim as the most realistic simulator flight experience among other DA42 simulator manufactures. Alsim has also been very professional and supportive to work with during the installation and certification process".
Svensk Pilotutbildning is one of the most respected flight training organizations in Scandinavia among aviation professionals. The school was established in 1989 and has over time taken the position as the most obvious recruiting base for Nordic airlines and helicopter companies. Svensk Pilotutbildning is currently feeding the aviation industry with 28 newly graduated airline first officers and 14 newly graduated professional helicopter pilots per year.
Alsim and SPU were supported by Flight Simulator Trader (FST), a consulting & services company based in Munich, Germany. Mr. Alexander Schaffler, Managing Director FST says: "It is our pleasure to support Alsim and SPU during the sales, installation and qualification process and provide benefits to both companies."




by
Posted: May 9, 2017